The Holidays are warm and nostalgic. Making memories for years to come is something people look forward to. We are excited to share 25 nostalgic recipes with you to make those memories happen.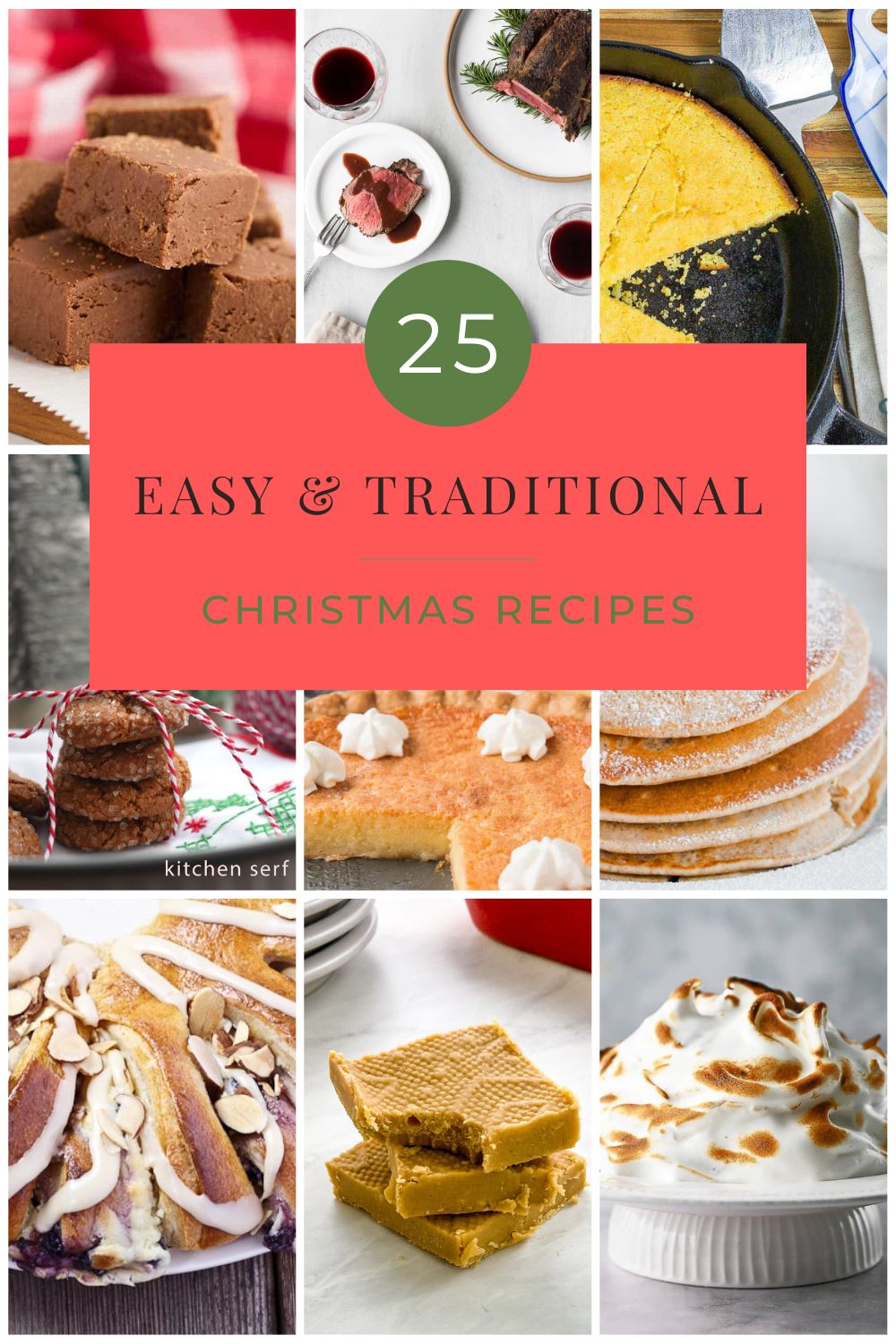 Making Christmas Memories Starts in the Kitchen
Some of my best memories of the Holidays are surrounded by my family in the kitchen. Here, we have collected some of the most nostalgic recipes to us and some of our food blogger friends. We hope this list inspires you to make memories of your own this Holiday season.
The Holidays are an easy time to incorporate more extravagant or traditional recipes and this collection has some of the best. We think this TURKEY/HAM GLAZE is a great option too!
How to Have a Merry Holiday
Ask for Help
Whether it is with the cooking or cleaning, asking for help from your immediate family or friends helps keep the gathering days stress free. We like to have a theme and make the cooking fun. This inspires our family and friends to be creative in what they are bringing.
Keep it Simple
Don't use the big meal at Holidays to try out a new recipe. Stick with family favorites or traditional recipes. If you wanted to try a new recipe, test it in advance so you are not stressed the day of.
Make your own traditions
Traditions are nice but the way they are born is by implementing some new ones. For example, if it makes sense to have Christmas Dinner on Christmas eve for your family, do it. Memories and celebrations are what you make them.
Have a Plan
Plan your meal early. Shop early. Prep and make things ahead of time so you can thaw and reheat them. Your time should be well spent with family, not confined to the kitchen.
Make Cleanup easy
Cooking in disposable pans works well for having Holiday dinners even in your own home. They freeze well, you can reuse them to send leftovers home or store away easily. They make clean up a breeze!
Plan a cooking activity
Making cookies with the kids is a great activity. Having the matriarchs come early to show everyone how to make that coveted dish like dressing is a fun way to give gifts that can't be found under the tree.
Enjoy your cooking time
Play Holiday music while you cook. Sip on your favorite wine or prepare your favorite SOUP to have the night you cook. Savor the peace of your kitchen and meditate on the memories you are making for your family and friends.
25 Easy and Traditional Christmas Recipes
25 Easy and Traditional nostalgic recipes to pass down to your family and friends. Make memories this Holiday season and start in the kitchen!
Make it the Most Wonderful Time
So many recipes we love are built on memories. If you are tasked with cooking for family or friends, remember that you are making those memories today. Don't let this Holiday be a stressful one. Cook what you love for the ones you love. One day, they will look back and feel the same nostalgia that you feel.
If you make any of these recipes, be sure and post it to Facebook or Instagram and tag us. We love pictures of food. Also, if you pin this recipe, we would appreciate that when you make it, you use the Made It function in Pinterest too.
And as always, we would love it if you shared this recipe with your family and friends. Over to the side on this post and all of the others are handy dandy share buttons. We would sure be grateful if you shared the love!