The Holidays are a magical time. Here at The Buttered Home, we believe one of the best ways to love on people is through our cooking. For the Perfect Thanksgiving, we are proud to bring you some recipes that will make the season beautifully delicious.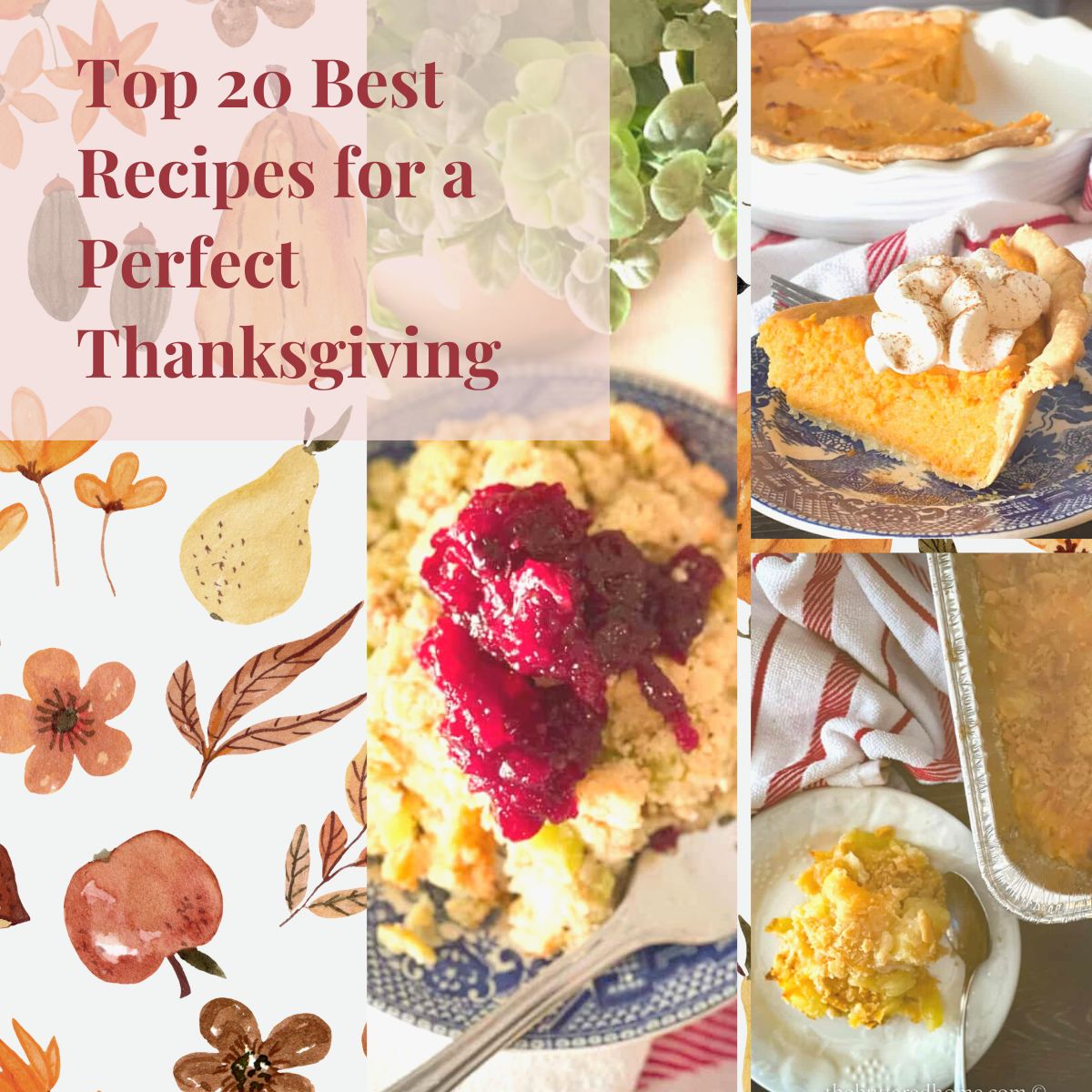 The Perfect Thanksgiving Menu
Growing up, Thanksgiving meant time with my Grandparents. The memory of the smells of Nannie's kitchen makes me a bit teary eyed today. I still get up early to watch the Macy's parade. As is tradition. Speaking of traditions, we have compiled a complete list of some great recipes to have Thanksgiving Day. Some are traditions in our own home and we hope they will become so for you as well. Enjoy!
Top Tips for Planning
Make A List
Make a list in a menu style way starting with appetizers or breads to make sure you have everything covered.
Shop Early
Crowds the week before and week of Thanksgiving get pretty crazy. I buy my turkey and all necessities around the first or second week of November. Just remember to thaw!
Make Ahead
Anything you can do ahead of time only saves you valuable time the day of. I make pie crusts and freeze them in advance. Cornbread and chop veggies for my dressing, also frozen. Take a look at your list and you can quickly see what you can do ahead of time. This makes sure your time the day of is well spent with family and not stressed out about cooking.
Get Help
Don't be afraid to ask friends or family to bring items. And there is no shame in shopping some things you just don't have time for. Many markets offer large pans of specialty items that you could add to your menu.
Have a Plan for other meals
If you have overnight guests or family coming early, decide when your big meal will be and have breakfast or lunch or supper taken care of with and easy make ahead meal. We love this BREAKFAST CASSEROLE that fits the bill for any meal of the day.
20 Best Recipes for a Perfect Thanksgiving
Make Tomorrows Memories, Today
So many recipes we love are built on memories. If you are tasked with cooking for family or friends, remember that you are making those memories today. Don't let this Holiday be a stressful one. Cook what you love for the ones you love. One day, they will look back and feel the same nostalgia that you feel.
If you make any of these recipes, be sure and post it to Facebook or Instagram and tag us. We love pictures of food. Also, if you pin this recipe, we would appreciate that when you make it, you use the Made It function in Pinterest too.
And as always, we would love it if you shared this recipe with your family and friends. Over to the side on this post and all of the others are handy dandy share buttons. We would sure be grateful if you shared the love!