The Buttered Home participates in affiliate programs. If you make a purchase through one of my links, we may earn a small commission. For more information, check our privacy policy and terms of use.
I love to make Pico in the summer. The freshness of it all just screams summer at me. So get ready, here is the freshest pop o' Pico just for you!
Pico de Gallo
So here is your cast of characters. Now, you can double this recipe and feed a crowd but here is what I do for my little family unit. Coarse sea salt, cilantro, red onion(swoon), 5 medium Roma tomatoes, 2 small jalapeños, a sprig of mint and a lonley lime. I know, you are saying, Mint? Whaaaatttt? I find that the mint helps cut some of the soapiness of the cilantro. Leave it out if you must but you will not taste it. It only acts as a soap softener!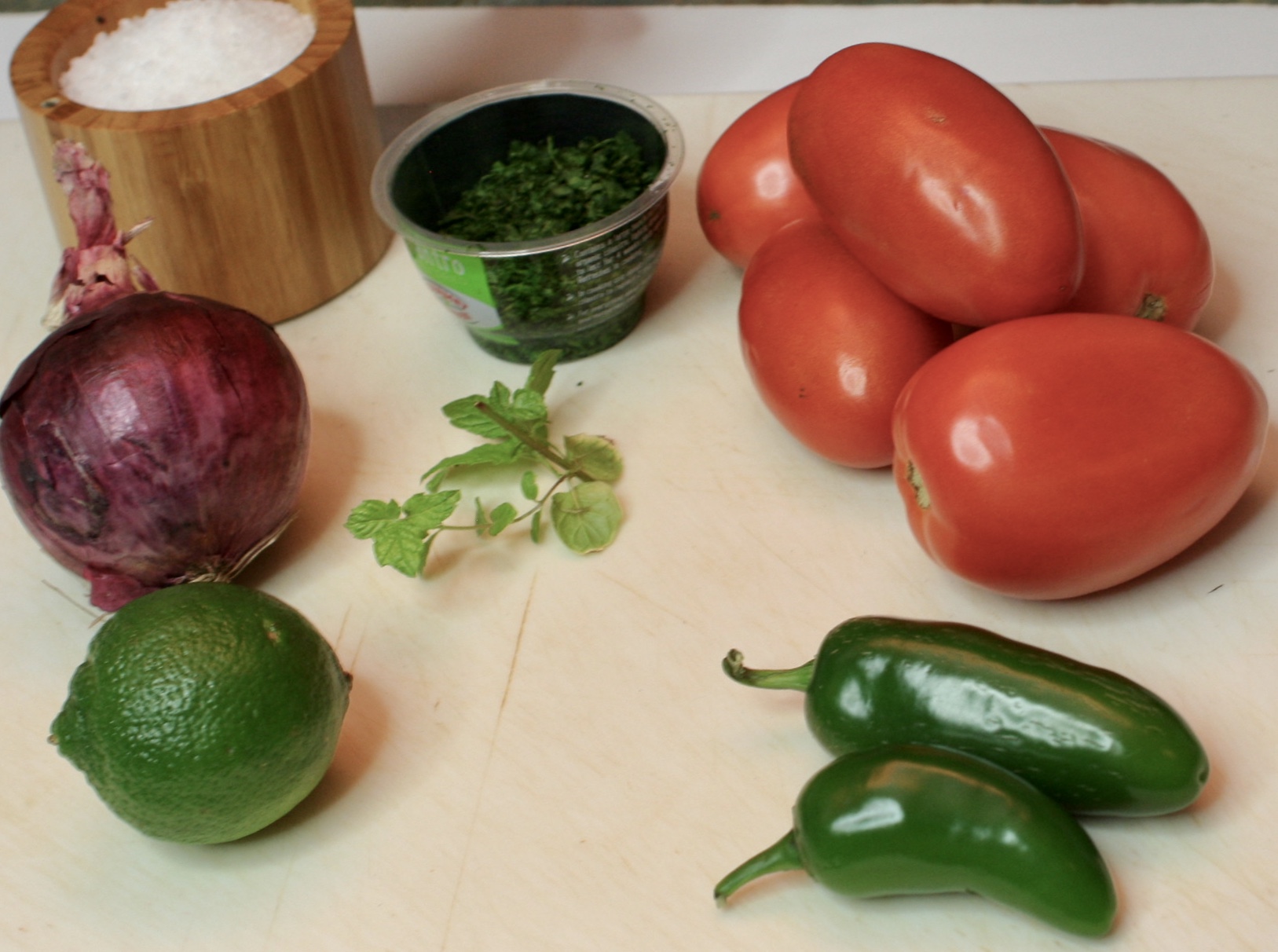 Pico de Gallo
First, you chop that glorious medium size red onion into small bits.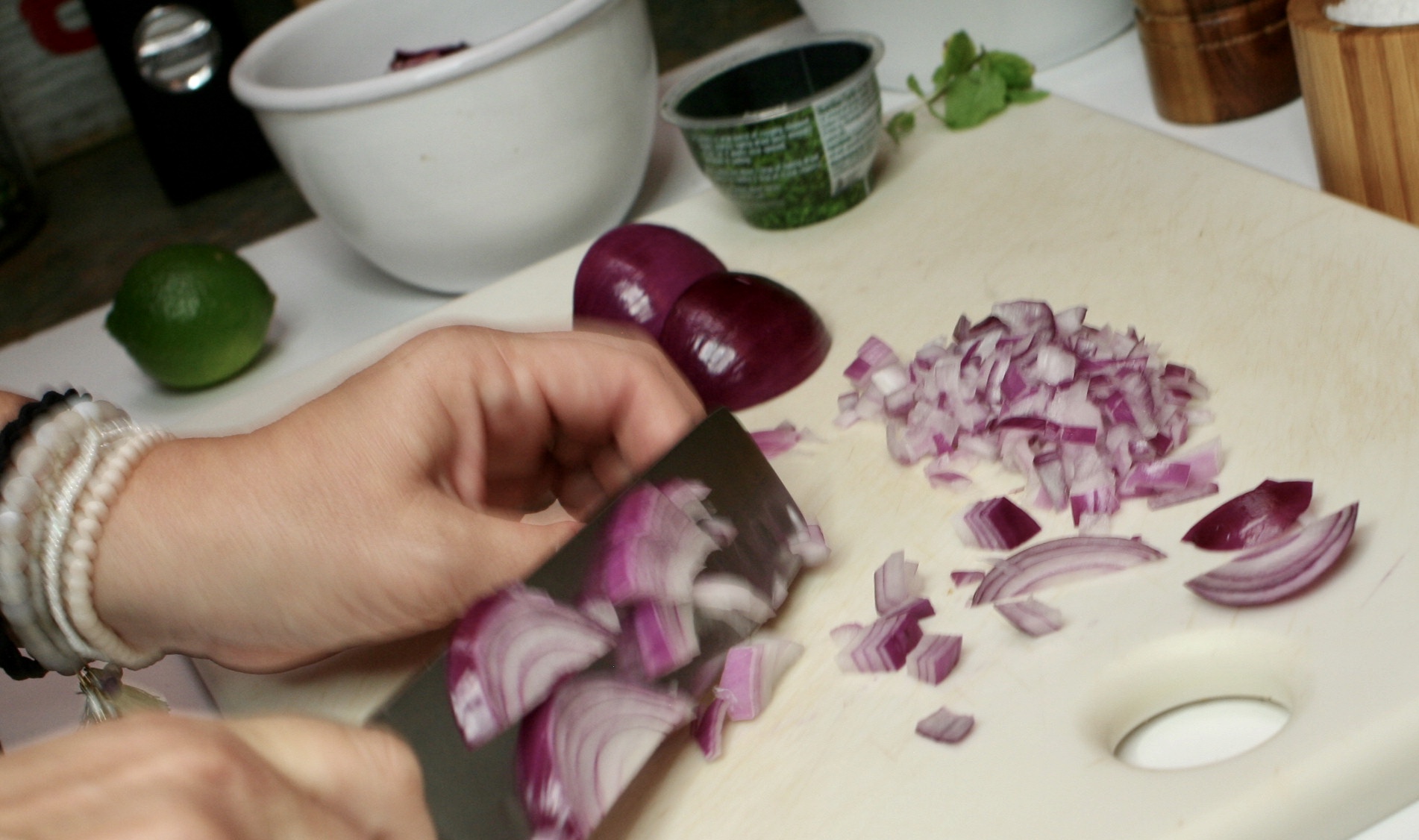 Pico de Gallo
Pico de Gallo
Now, CAREFULLY open up those small jalapeños and CAREFULLY seed and remove the white part, aka the membrane. I recommend using gloves because that hot stuff just has to wear off and will hurt when you scratch your eyes. I hear anyway, from a friend. 🙂 Dice about the same size as the onions.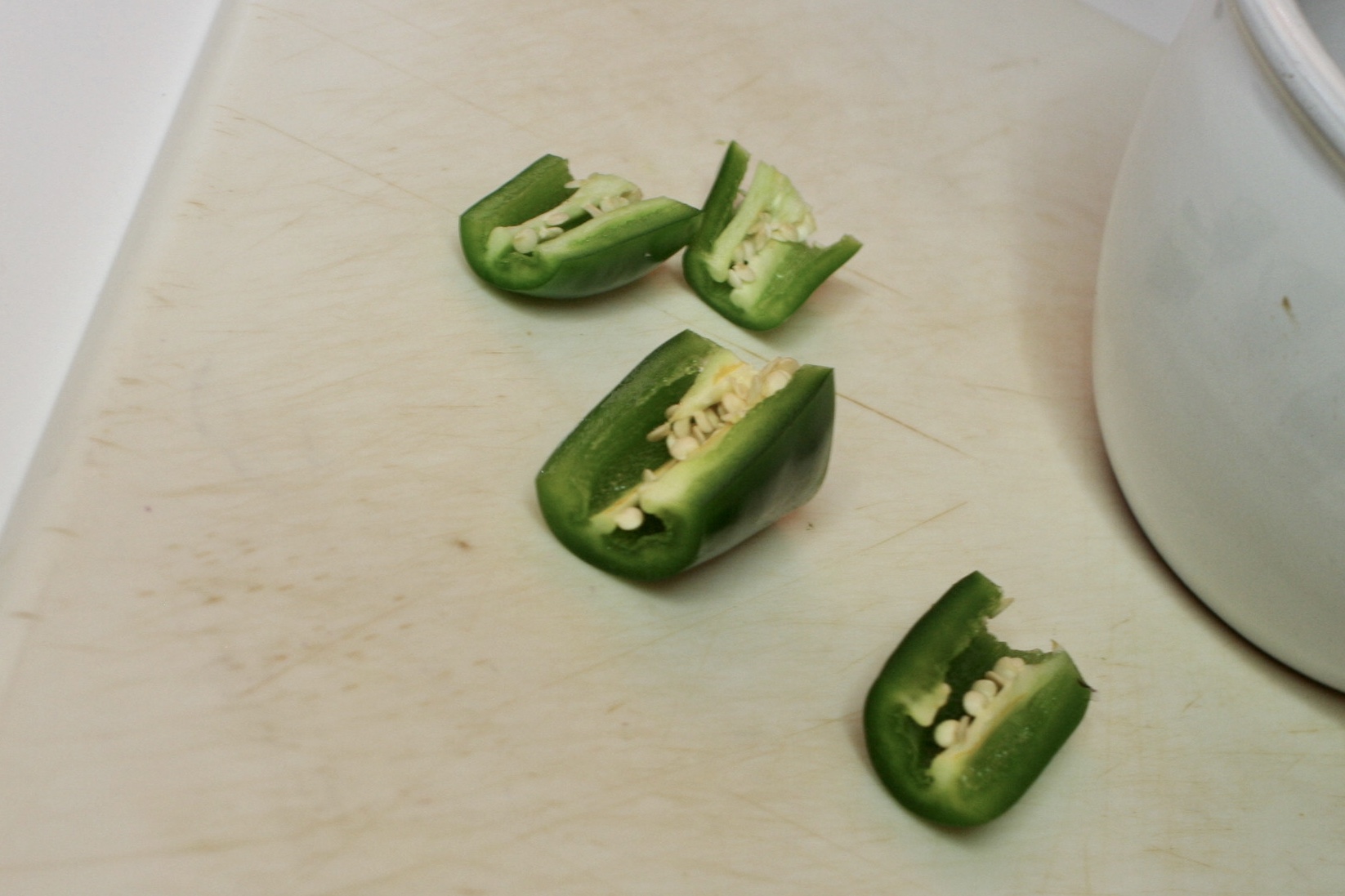 Pico de Gallo
Pico de Gallo
Pico de Gallo
The mother of all cooking tomato, the Roma. It's not as fleshy as a regular tomato which makes it good for Pico. Cut those open and seed and dice just like the peppers.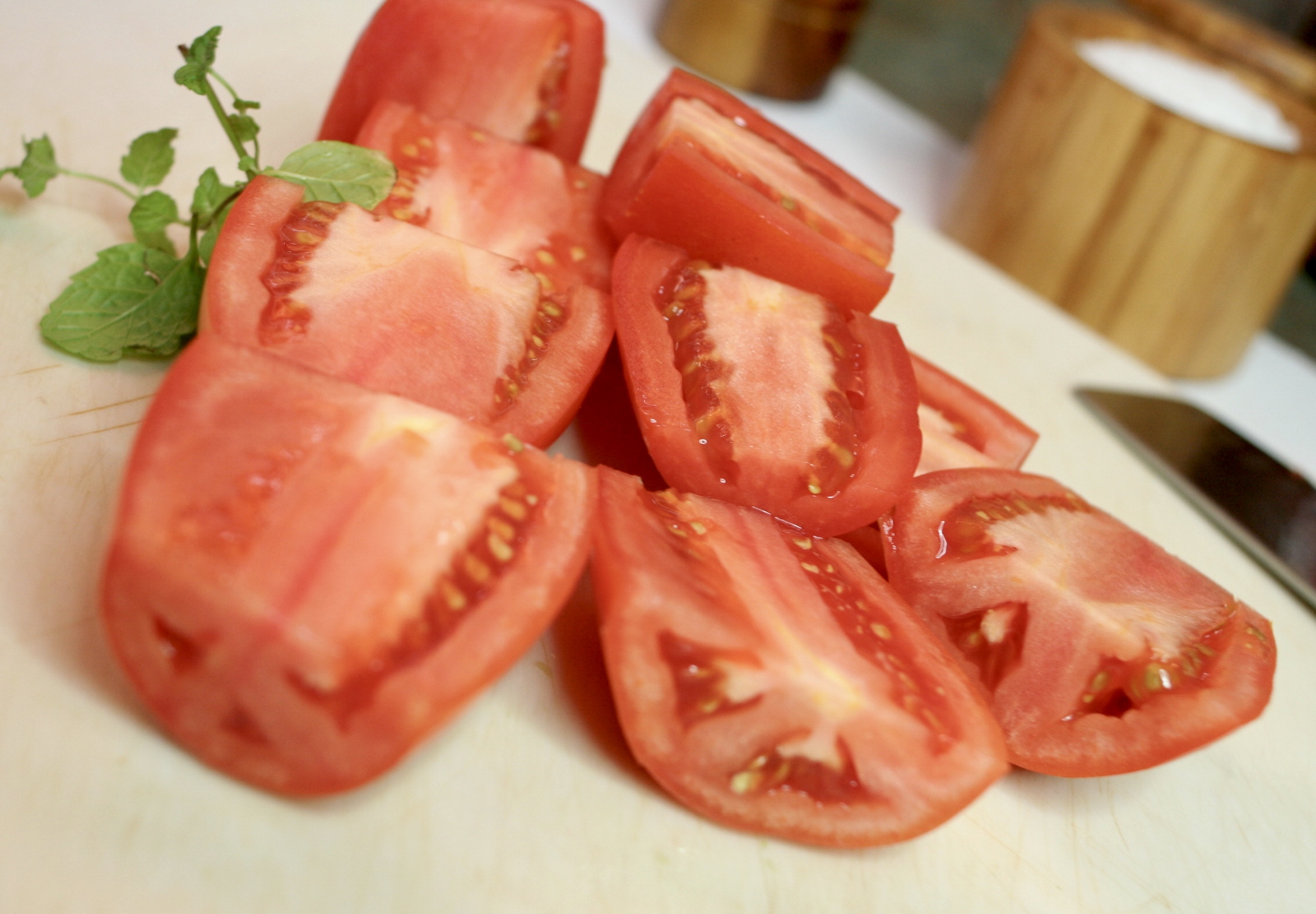 Pico de Gallo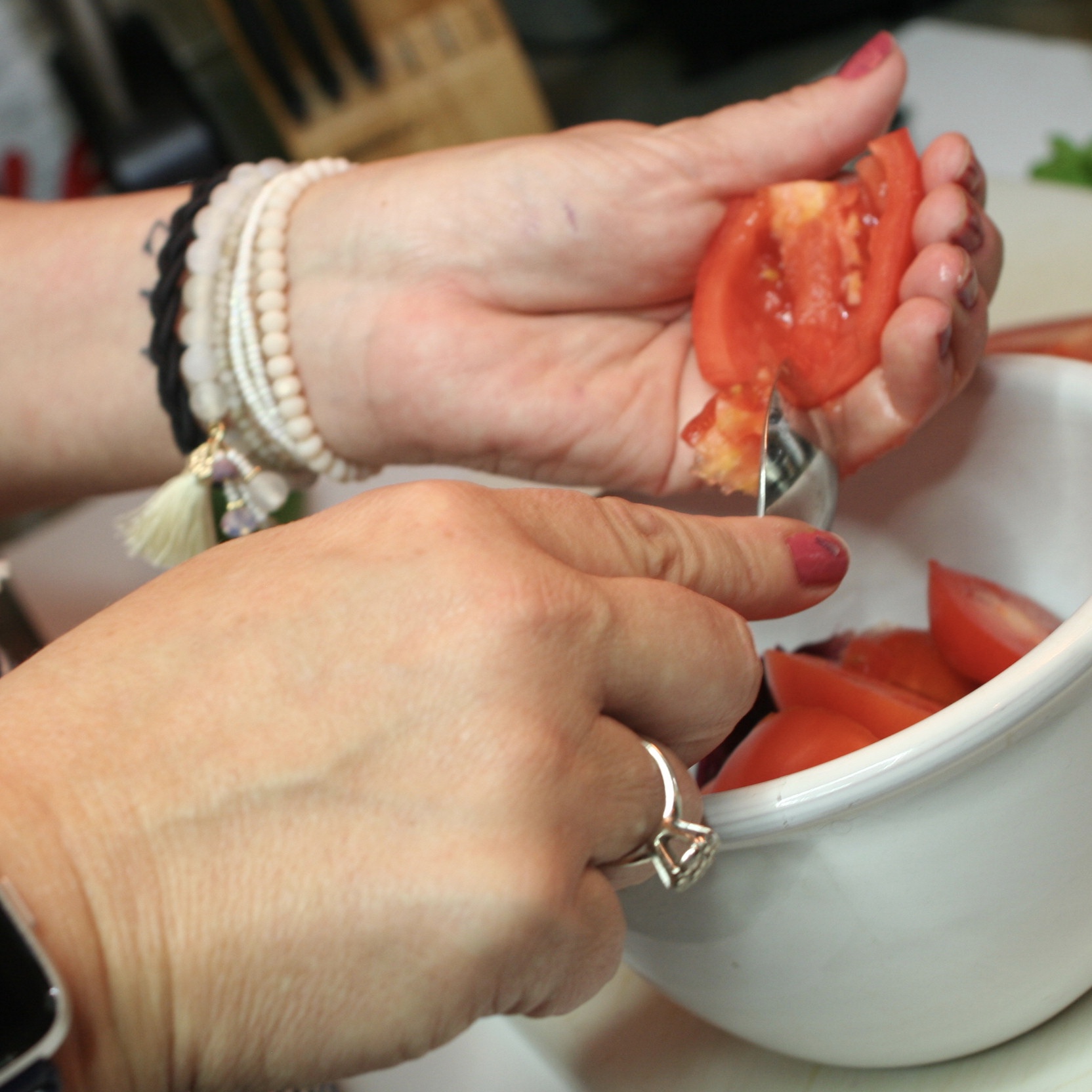 Pico de Gallo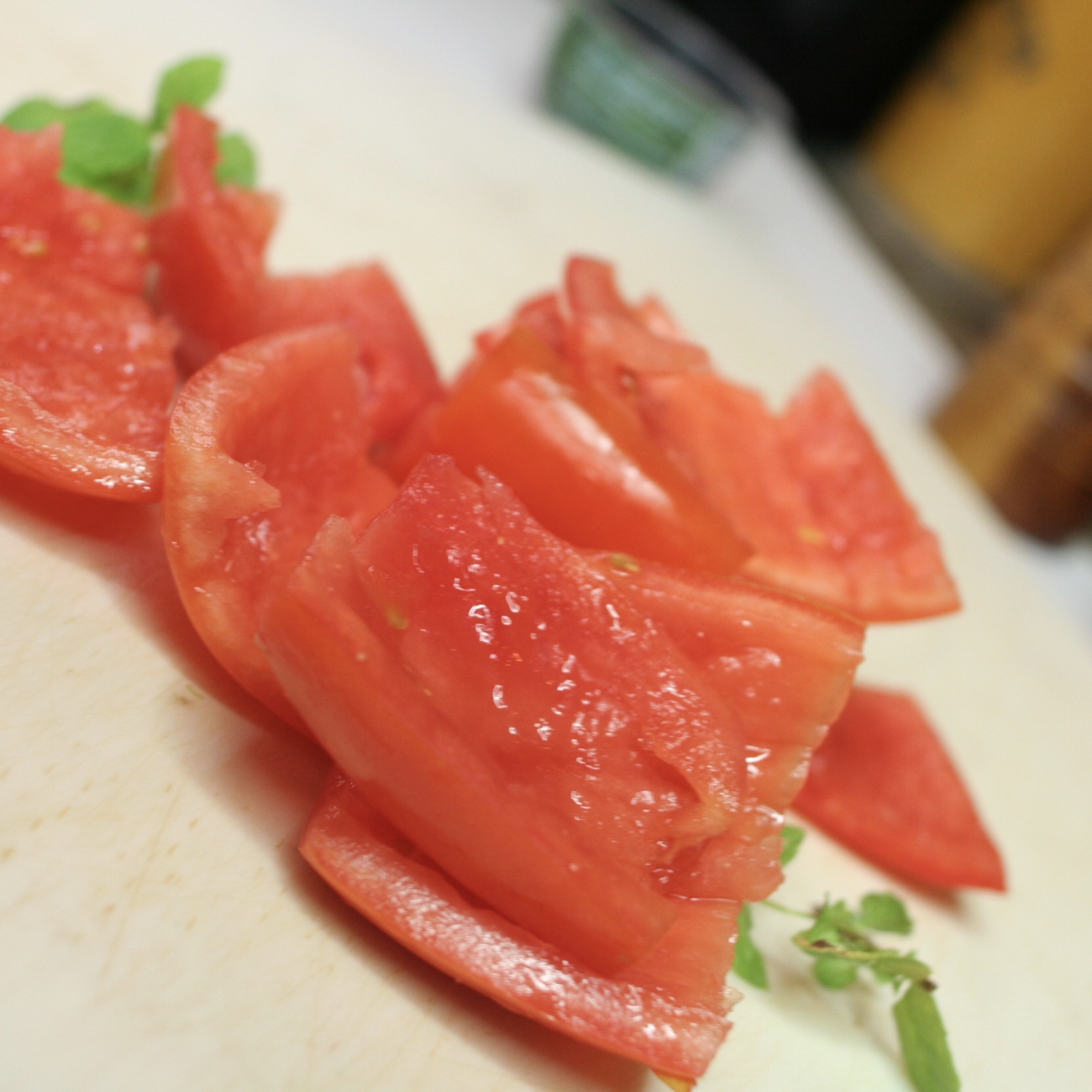 Pico de Gallo
Already a beautiful cast of characters, am I right?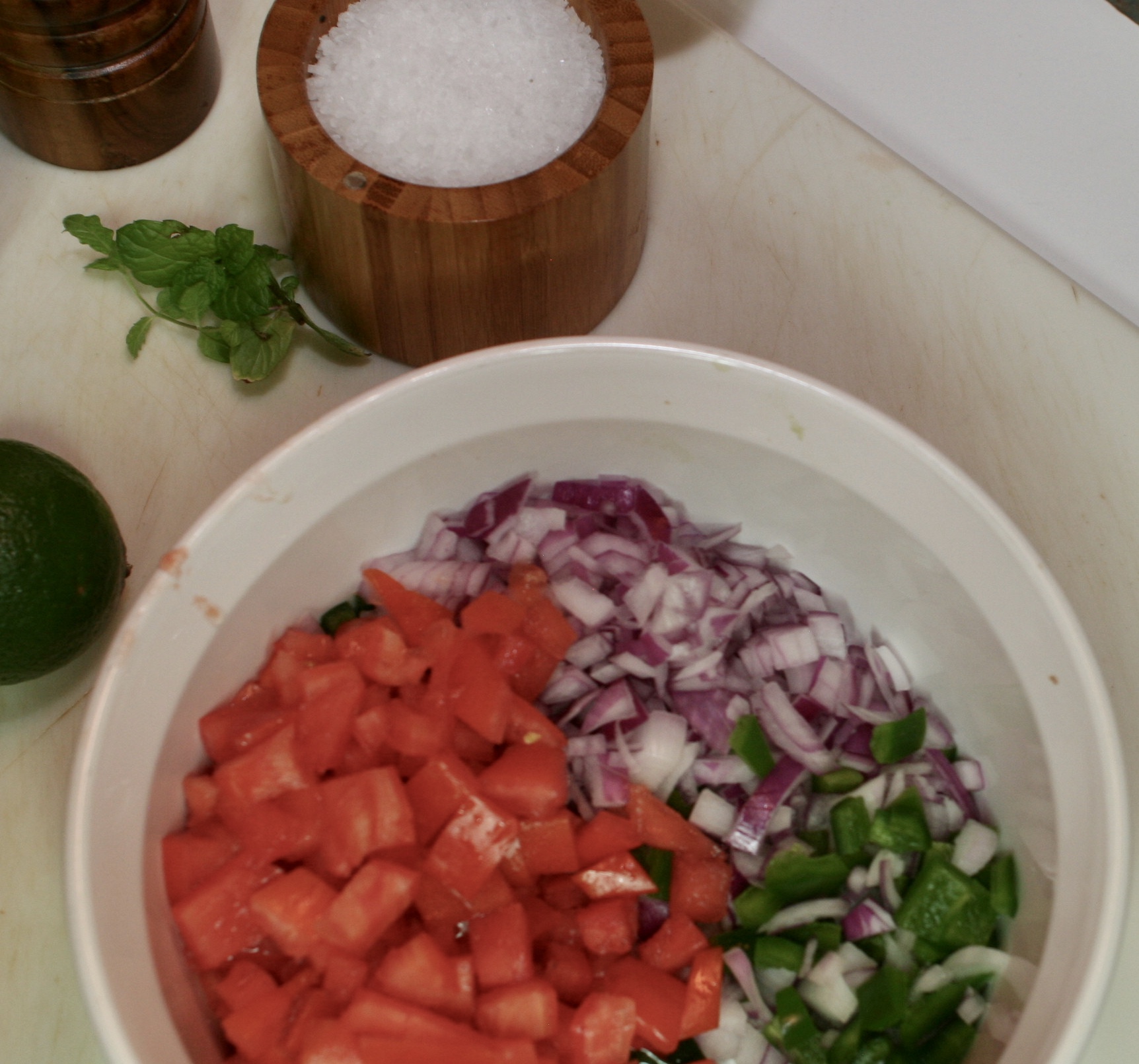 Pico de Gallo
Lastly, chop the mint(and cilantro unless you cheat like me and buy it already chopped). Juice and halve the lime. Add a pinch of salt and pepper as well as the mint and cilantro. Squeeze the whole lime on and mix!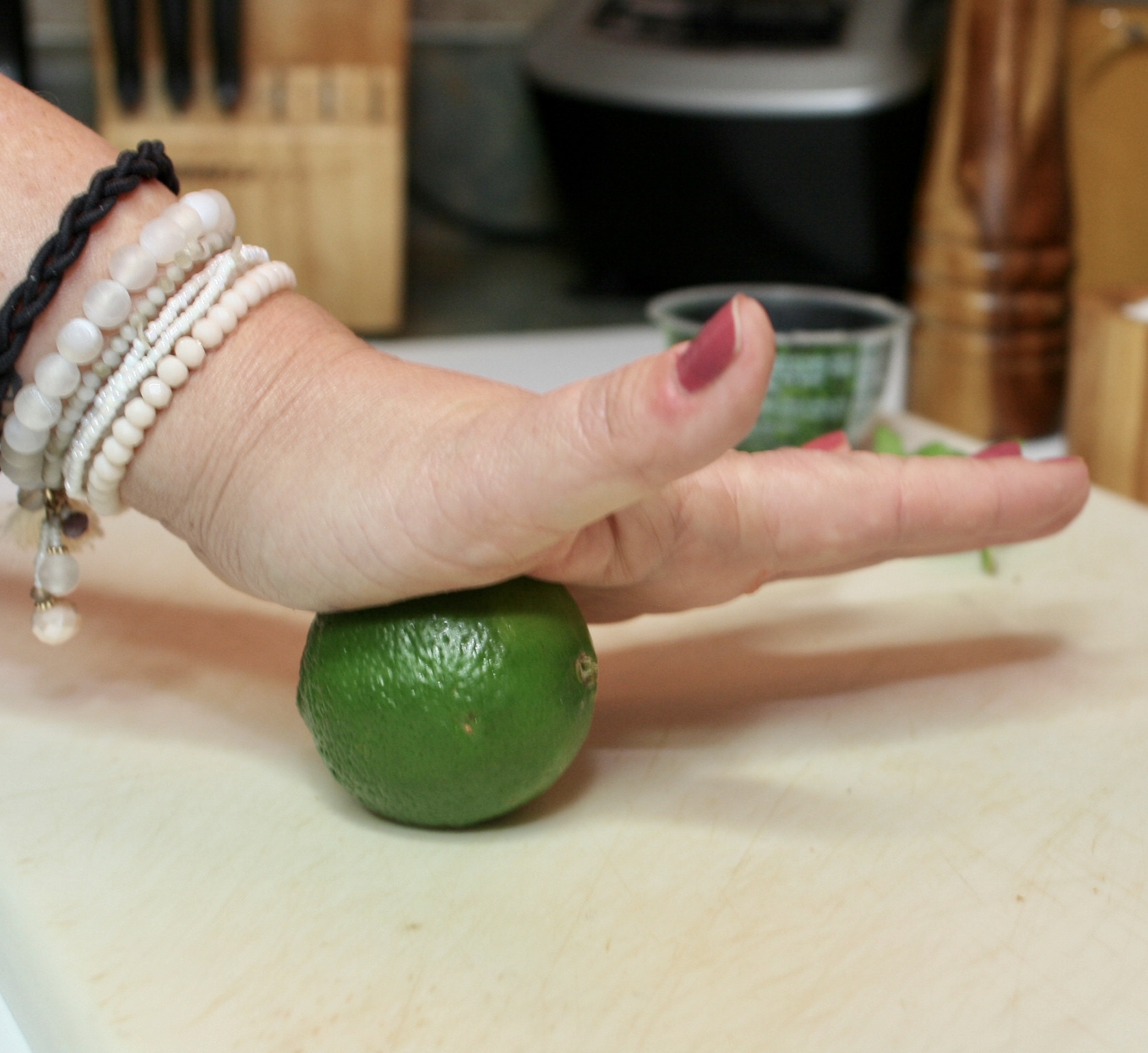 Pico de Gallo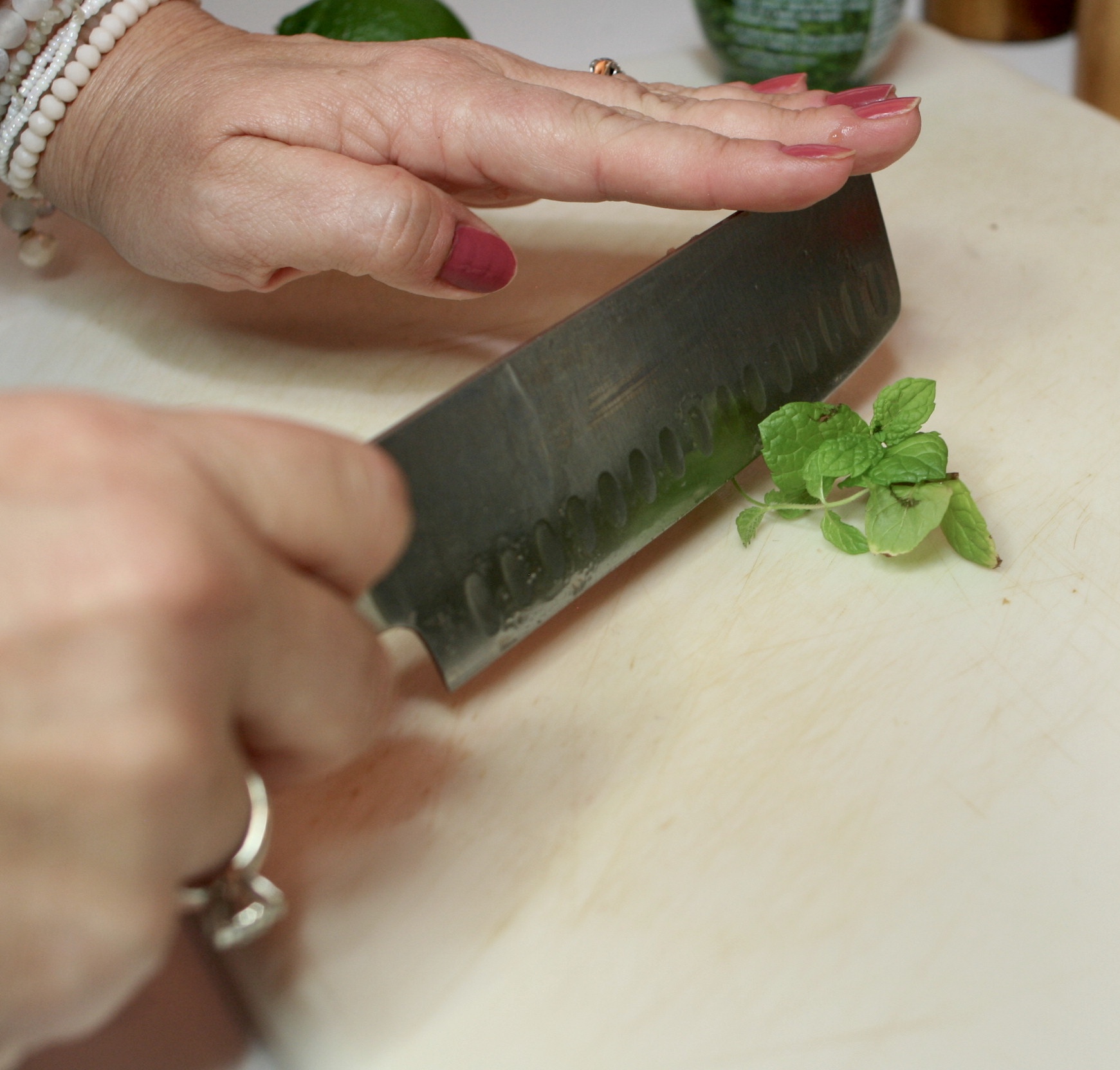 Pico de Gallo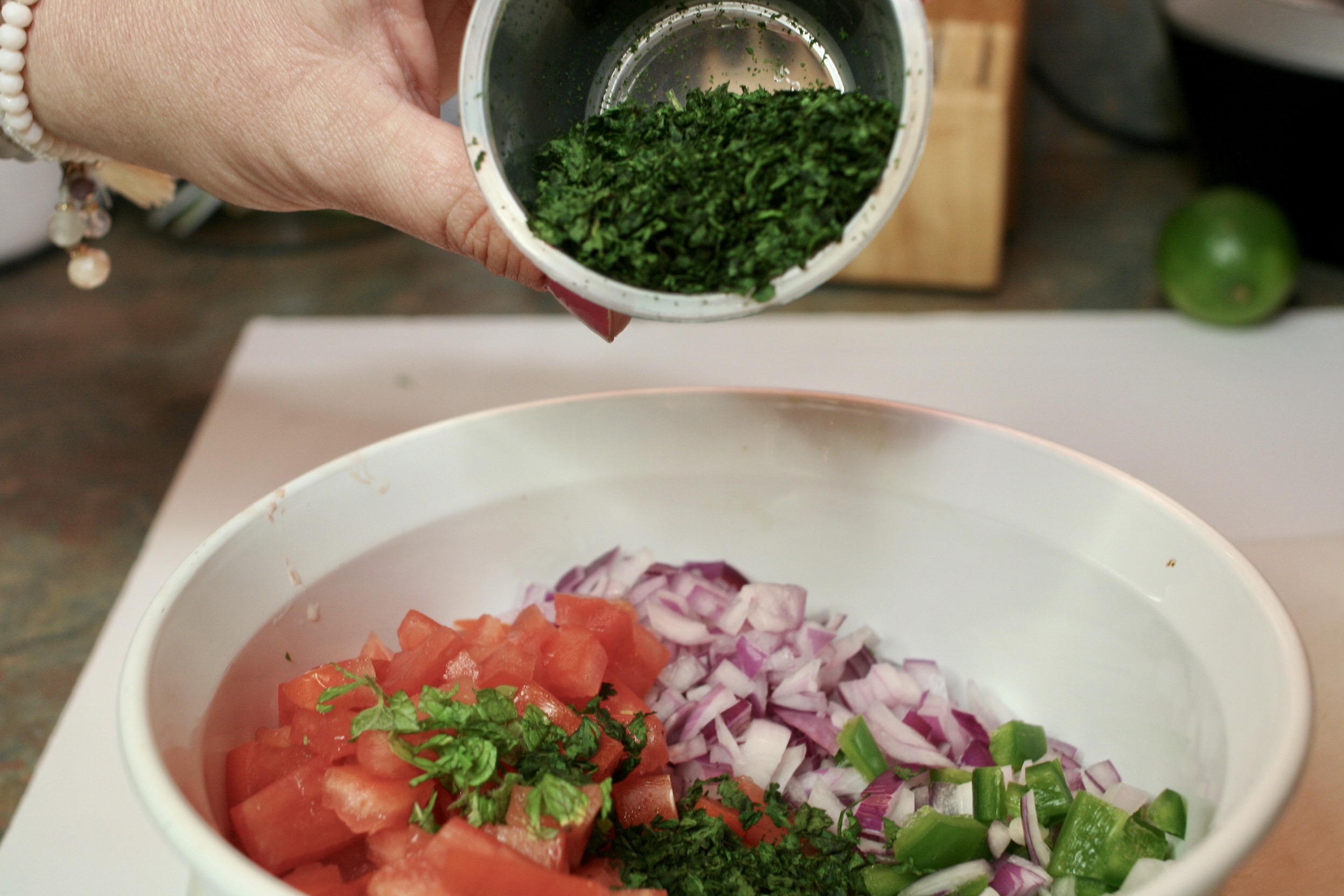 Pico de Gallo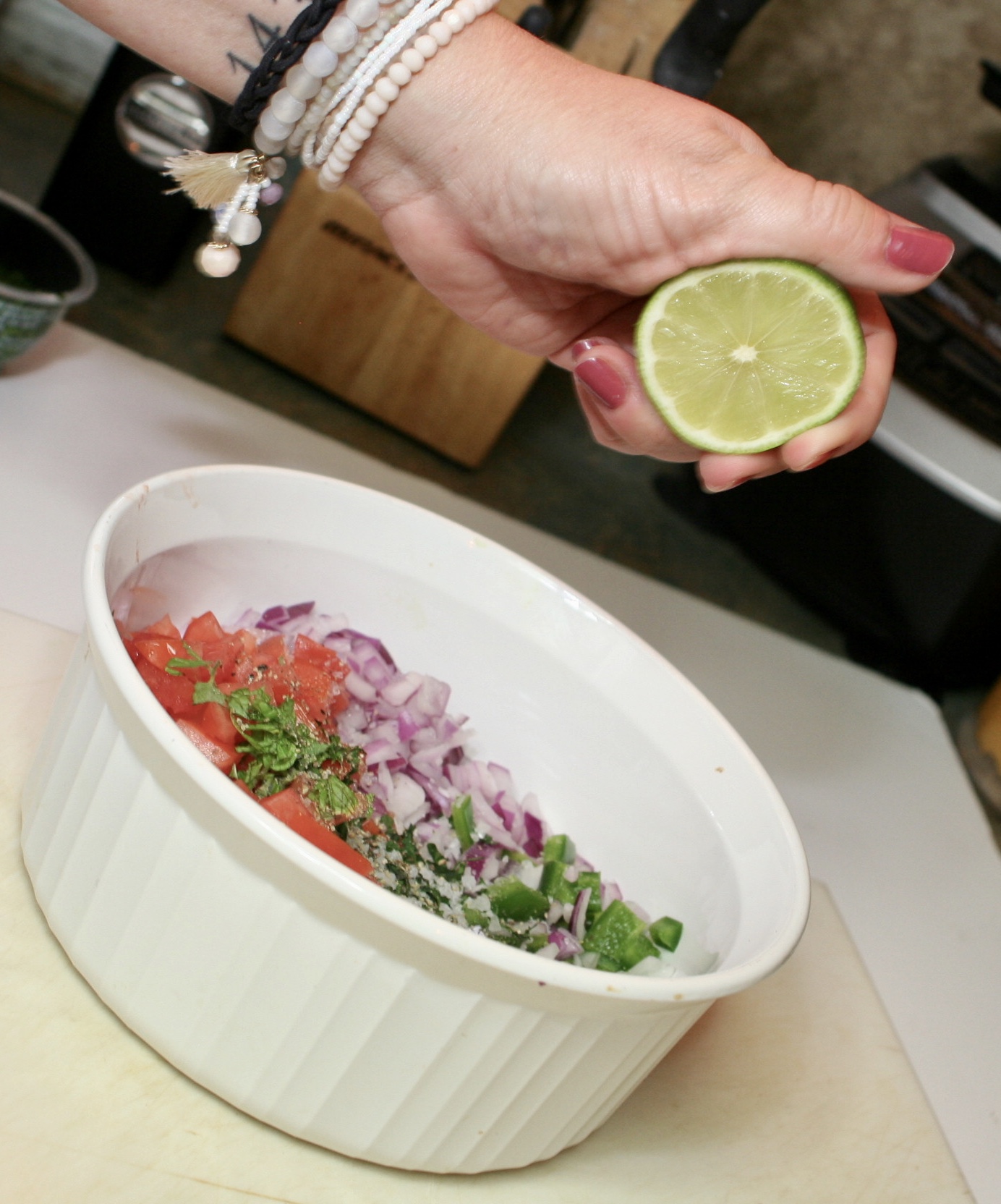 Pico de Gallo
It gets better the longer it sits! Serve with chips and guac or over tacos, eggs and whatever else you want. It is so versatile and adds a freshness kick to anything you can dream of.
Enjoy!
Pico de Gallo
Delicious Pico de Gallo. So easy and So good!
Ingredients
2

Jalapeno Peppers

5

Roma Tomatoes

1 medium

Onion

1

Juice of Lime

to taste

Salt and Pepper

2 tablespoons

Cilantro

1 Tablespoon

Mint
Instructions
Open peppers and tomatoes and remove seeds and membrane. Dice Peppers, tomatoes and onions all same size. Add Cilantro, Mint, salt and pepper. Squeeze the juice of the lime over and Mix. It gets better the longer it sits!
Details
Prep time:

Cook time:

Total time:

Yield:
6