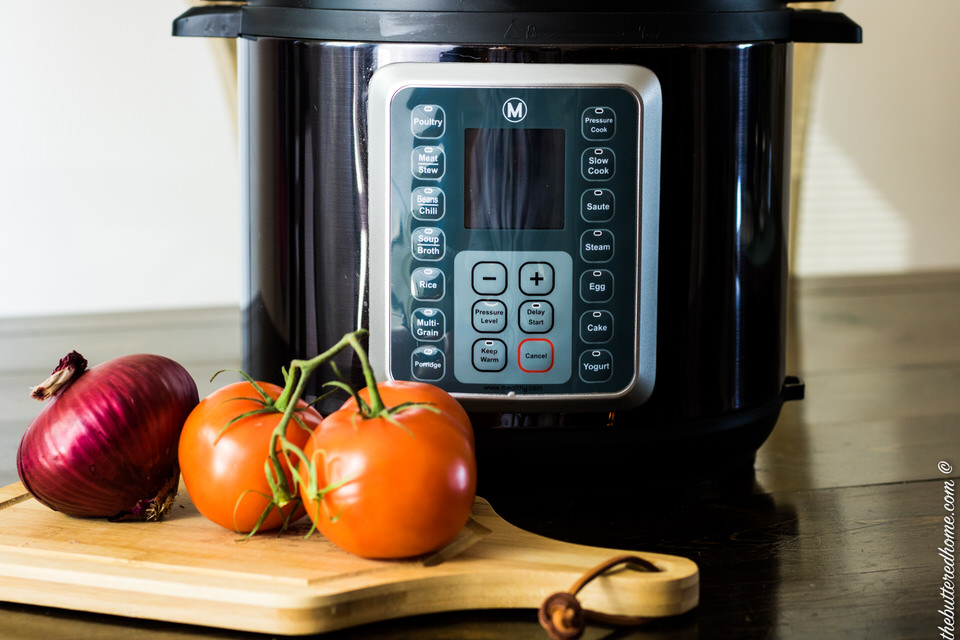 Mealthy Pot
** I received this Electric Pressure Cooker from Mealthy Pot without any obligation to write a positive review. All opinions are my own. **
It is widely known in these here parts that I am a real proponent of scratch made, slow process cooking methods. However, in reality I am also in love with any type of kitchen gadget that can get me the same results in less time. This is why I frequently say I may be obsessed with my Electric Pressure Cooker.
The Electric Pressure Cooker and Me.
My sweet Momma gave me my first Electric Pressure Cooker in 2015. I dove right in. I still use that EPC today. Last year, I purchased a newer smaller version to help when I cook for a crowd. I noticed many differences from that model compared to my older one. In fact, after only 6 months of use, it died. Disappointed is an understatement.
This is what led me to start doing research. With the rise of popularity in the Electric Pressure Cooking world, I had seen the demise of quality first hand. On top of that, I received some of the poorest customer service in response to my claim. I was disheartened, bummed, disappointed with what I once bragged on. I knew that there had to be a better product out there. So many times, when new technology comes out, some companies falter during mass production but there are those that hold true to quality over quantity and I meant I was going to find them for a better EPC!
I am about to share with you my experience with the Mealthy Pot 6 quart, 9 in 1 Multipot. After much research, I decided to reach out to Mealthy. They were kind enough to send me a 6qt, 9 in 1, MultiPot in exchange for an honest review. While I have been using this Mealthy pot, I was not paid for this, all of the opinions here are totally my own.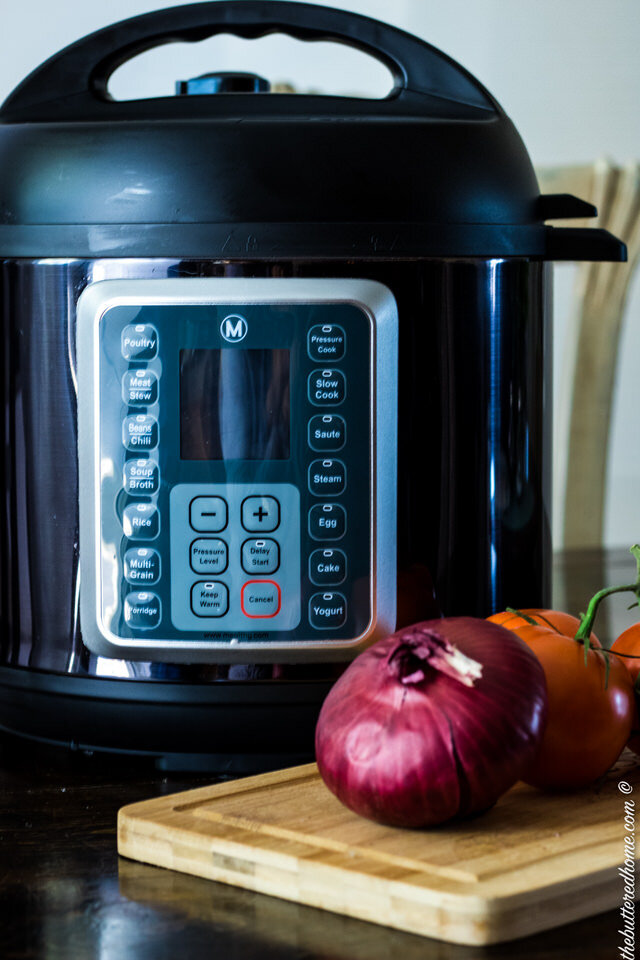 An Honest Review
First, let's talk about Customer Service. Every step, every question I have had, a representative of Mealthy has been prompt, courteous and downright sweet. Like yesteryear customer service is the level I am talking about here. Back to the days when you dealt with mom and pop directly. It has been refreshing to say the least. That fact alone was enough to sell me. If your product is so good you allow your employees to handle customers in a personal, one on one manner, you are doing something right.
So, I wanted to focus my review on realistic things. Things that I use the EPC for day in and day out. While this may not be a full review, I think that if it stands the test to do the everyday things well that is possibly what is most important.
First though let's talk bells and whistles. The display is very easy to read. The grey background is nice for me because as I age I find darker backgrounds are harder to see. All of the buttons are clear and easy to see. The touchpad also has a good amount of give to it so you can feel what action you are taking on the Cooker. The extras they send you too. The steamer basket is made of a great heavy material as well and the trivet. They include an extra seal which is great because I don't always want my baked apples to smell like garlic and onions. They send you some great silicone little pincher mitts and a set of tools and a measuring cup. Now, I will be honest, I don't use the tools or the measuring cup but I know those are great items for some people. I did like the fact that the steamer basket and silicone pincher mitts some standard. Those and the extra seal are most times a separate purchase and you are rolling the dice on knowing what the quality is that you are getting. I really like the Vent knob and the red sealing pin on the Mealthy pot too. They don't wobble or get stuck. Good sound, heavy construction. Just like the outer surface and inner pot. Quality, heavy duty materials. I do also like the black design as it is easier to clean than most stainless models.
I use 3 functions on a regular basis. Sauté', Pressure cook and Yogurt. Here is my breakdown on how each of these measure up on Mealthy!
Sauté'. A versatile function as it can be used to brown meat, sauté' vegetables, and simmer soups and stews. I use it for all of the above. To brown meats and sauté' veggies, it works like a charm. The heat comes up slowly and gradually and works well as an extra burner for those things. Using it to simmer large amounts of food is a little tricky. The same beautiful gradual heat while great for sautéing is not so good for bringing these items to a simmer. It really would be just as quick to do it on top of the stove. If you have tons of time and don't want to dirty up another dish, the Mealthy should work fine. This, in my opinion, is NOT a deal breaker.
Pressure Cooking. I see no discernable difference in this and comparable models. The time it takes is about normal, 10-15 minutes depending on how much you have inside. Natural Pressure and Quick release times and functions work well. The only issues I can find are the beeps that indicate beginning and end of cooking are rather loud. That can be a good and bad thing. I have sometimes found that I can tune that beep out. This one being louder does kind of snap my attention so it's not necessarily a deal breaker either. The second thing, while coming up to pressure, even with the vent know firmly in place, it does seem to hiss a bit more than I am accustomed to. Again, not a deal breaker either. While the bonus of pressure cooking leans toward a mindless cooking process, I believe you still need to be aware of what is going on in your kitchen so these petty little noises are actually a good thing.
Yogurt. This is perhaps my favorite bonus feature of any EPC. I always tell folks when looking to purchase an EPC, to make sure it has the yogurt function. After you make yogurt homemade, you will never have it any other way. The yogurt function can also be used to proof homemade bread. The yogurt function works about the same on Mealthy as most other models. You have to push the Yogurt button more than once to get it to the boil cycle. I like the fact that things are consistent. If you are used to using one brand, you can use this one as well.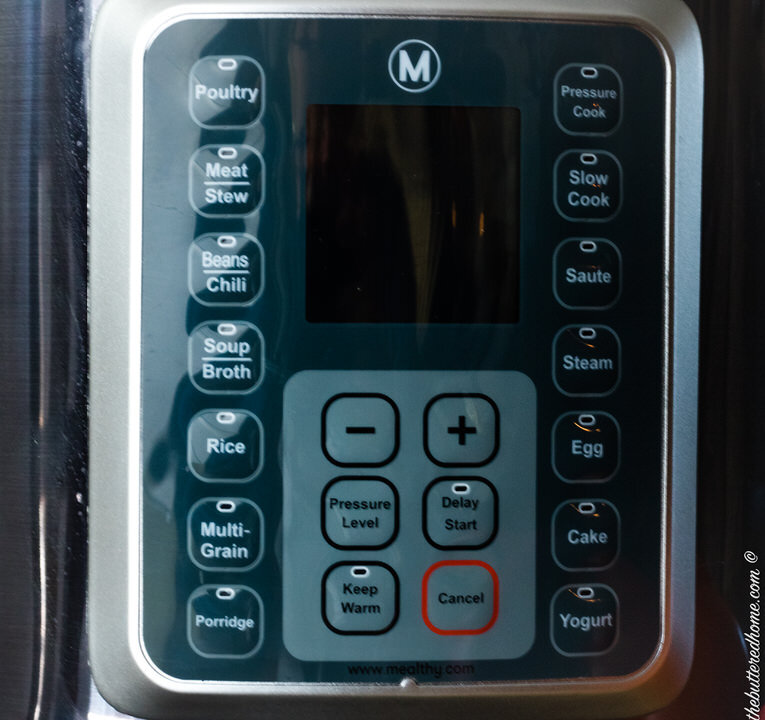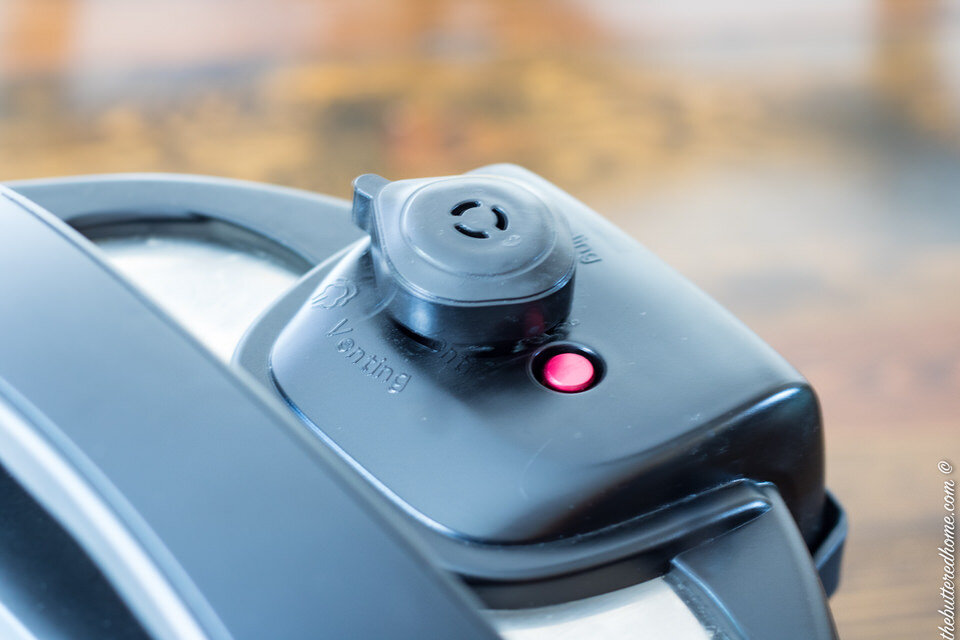 My take away.
My overall consensus is this, the Mealthy Pot is the same in many ways to other models you may already be used to. If you are a new user, the functions are easy to understand and Mealthy sends some great instructions as well as helpful charts and recipes. The bonuses, OMG, they are outstanding. The value is great because all of the little extras they send for a comparable price. And I should really mention, they have a CRISPER LID!!!! This is a complete game changer. Gone are the days of having a separate Air fryer and EPC. You can get this lid for a sweet price that is also much less than buying a whole air fryer. Not to mention the space it will save having everything in one unit.
The cooking functions are fabulous and while there are a couple of little oddities with noise, these are not things that are deal breakers.
So if you have been on the fence on getting and Electric Pressure Cooker, now is your chance to get a great one by getting a Mealthy! Let this be a little gift to yourself. **ALSO, you can get $10 off an order of $59.95 or more by using the discount code, THEBUTTEREDHOME at checkout. Visit www.Mealthy.com to order yours today!
My favorite way to test any EPC is by making soup. I have included a soup recipe HERE that allows you to test your own Mealthy Pot's Sauté function as well as Pressure cook. It is fantastic. Be sure to try it out!
** I received this Electric Pressure Cooker from Mealthy Pot without any obligation to write a positive review. All opinions are my own. *